Add products by adding codes
Enter the product codes that you want to add to the basket in bulk (after a comma, with a space or from a new line). Repeating the code many times will add this item as many times as it appears.
Cleaning Products of Unelko in our offer: Invisible Shield, Repel, Scrub etc.
2021-01-28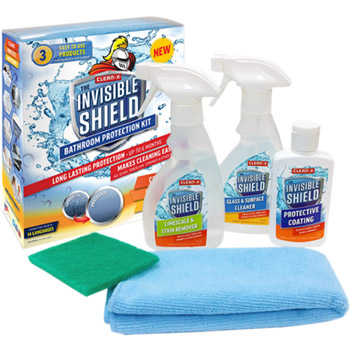 We started to sell products for glass & ceramics protection of Unelko Corporation:
Unelko has been manufacturing nanoscale cleaners and surface protection products for over 40 years. The company specializes in barrier coating technologies that preserve and protect all porous and non porous surfaces from staining, degradation, odor causing bacteria, mold and mildew for a lasting, cleaner surface and improved surface hygiene.
Please see Promotional Video of Unelko Corp. on YouTube